More from Champak
Moti was looking for a place to sleep. Read more to know what followed when he slept inside a drum.
One day Tuffy Elephant's son Golu went to Chunchun Rat's house early morning itself and called him out. Chunchun had got up from sleep at that time and came out, rubbing his eyes.
"What is the matter, Brother Golu? Everything is all right?" he asked.
"Yes, everything is fine. I just came to tell you that from today onwards I will ride on you and roam everywhere."
At first, Chunchun thought that he was still not completely awake, so he might have heard it wrong. But then he understood everything.
Actually, from the past few days, the schools were having summer vacations. Most of the children watched television in their homes. Golu too was fond of watching television. Ever since he had seen the people of cities driving fast cars, he wanted to ride on Chunchun who would run very fast. So he came early morning to Chunchun's house to tell him about his thoughts.
Chunchun was very small, but he had a very sharp brain. So without getting petrified, he told Golu, "Brother Golu, today I am not well. You come after 3-4 days."
"All right," Golu said and left.
Chunchun delayed the problem for 3-4 days, but he knew that Golu will come again and he will have to be prepared beforehand.
Chunchun was wondering on whom to ask for help when he remembered Peelu Monkey. Peelu was his good friend and they would help each other.
He got ready and went to Peelu's house and told him everything.
After hearing the whole story, Peelu laughed and said, "You don't worry, Chunchun, I have a solution to this."
Then Peelu told Chunchun about his plan and they both started working on it. After 3 days of hard work, they were ready to deal with Golu.
When Golu came to Chunchun's house on the fourth day, he found Chunchun to be very happy. Golu asked, "Chunchun, are you ready?".
"Yes, of course," Chunchun said, "I will just come in a minute."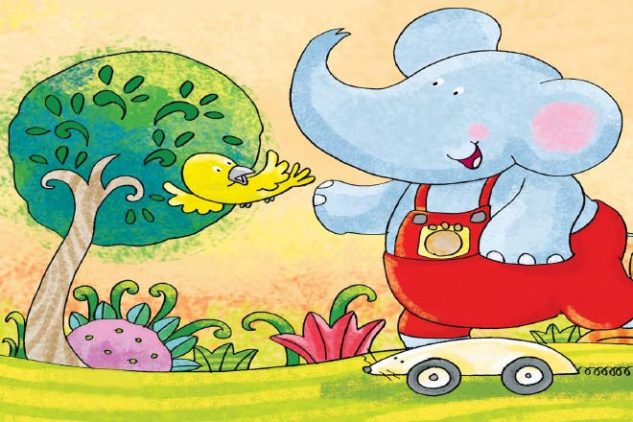 Then Chunchun went inside the house and came out with something the size of a rat.
"What is this?" Golu asked.
Chunchun said, "Brother Golu, these days I am not keeping good health. That is why I have called my cousin from Sundervan to take you for a ride. Its name is 'Skate Board'. You climb on it and kick. Then it will take you everywhere."
Golu liked Chunchun's idea. He enjoyed the ride on the 'Skate Board' so much that he forgot Chunchun.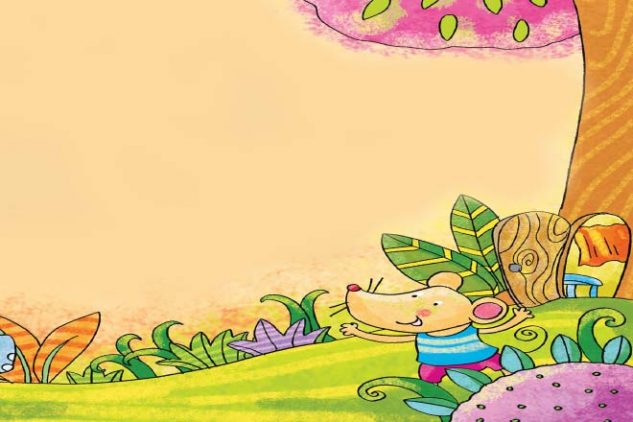 Chunchun took a breath of relief and went towards Peelu's house to thank him.